I'm linking up this slightly older post for the Star Wars Half Marathon Virtual Blog Hop! ?Be sure to check out all the links at the end of this post if you are heading to Disneyland in a couple of weeks!
Last weekend I was at Disneyland for the Avengers Half Marathon. ?I won't lie- while I was thrilled to be there for the Marvel themed event, I was also hoping to get in some Star Wars action.
I had one eye on the calendar, and one on social media hoping for a sneak peek soft opening of the Season of the Force event.
Sure enough, it happened. Thursday night was the media preview and at intermittent times Friday, Saturday and Sunday the Seasons of the Force attractions opened for the general public.
I made a PR walking from my hotel on Walnut to Tomorrowland when I got word that Hyperspace Mountain was running for a few hours.
So. ?So. ?Soooooo much awesome.
I'd be completely ok with this being the full-time Space Mountain in case Disney is wondering. ?Nothing is lost from the ride; it is absolutely plussed to the max.
I also don't think you have to be a Star Wars fan to enjoy this one. ?Even if you've never seen a movie or know the plot, you will enjoy this ride. ?It translates well.
For those who haven't made it onboard yet, you'll receive your instructions from Admiral Ackbar.
Once onboard, you make the jump into hyperspace with the iconic Star Wars music blasting around you. ?Chills, yall!
The interior is still dark, still the same ride you are used to. ?Added to the experience, you'll hear some "radio chatter" as you take off on your mission. ?You will also see projections and light simulations that are crisp and sharp.
After my flight, I…
A: wanted to ride it again
and
B: wondered how they were going to make the Millenial Falcon?ride coming to Star Wars Land better.
Because this was just THAT cool.
An end date for this experience has not been announced, but I'm hoping we see this particular attraction overlay through the spring.
In addition to Hyperspace Mountain, Star Tours has a new destination based on the upcoming movie, The Force Awakens. ?You don't want to miss this one!
Food and beverages are also Star Wars specific during the Season of the Force. ?Popcorn buckets in the shape of Tie Fighters, Han Solo in carbonite, and Darth Vader are all available.
I grabbed this Wookiee Cupcake after a slice of pizza and it was delish.
You can also visit the Light Side or the Dark Side in Star Wars Launch Bay.
Here you can meet Chewbacca or Darth Vader, depending on which path you choose.
Launch Bay has merchandise and movie props throughout the venue.
Be sure to check it out!
And don't forget to see?Star Wars: Path of the Jedi in the Tomorrowland Theater (where Captain EO once lived).
To coincide with the launch of the new areas in Disneyland, you knew there would be new merchandise, right? ?Tons of great things can be found in the parks to satisfy your inner Star Wars nerd.
Sipper cups, popcorn buckets, and some out of this world shirts and hoodies are found all over Tomorrowland.
My friend Mindy at Budget Fairy Tale just spent the official opening day at Tomorrowland. ?Here is her comprehensive review.
If you can't make it to the parks, you can still Flaunt Your World with Her Universe online.
They just released some new Star Wars themed items just in time to dress the part for your Seasons of the Force visit.
I love that this line comes in sizes for ALL women, and they even have some great choices for the littlest Fan Girls in your life.
Her Universe has you covered!
Are you making a special trip to Disneyland or Walt Disney World to participate in the Season of the Force event? ?What are you most looking forward to seeing?
Be sure to check out the other great blogs offered today through the Star Wars Half Marathon Virtual Blog Hop! ?Thanks to our hosts, Didi and Jindy for putting this fun link-up together.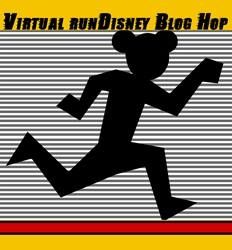 Patty Holliday is a Marvel loving, Disney obsessed wife, and mother of four. She's a travel agent specializing in Disney & Universal vacations- and loves a candid confession. Find her in Virginia (or anywhere frequent flyer miles or her trusty minivan takes her.)