We all have our thing, amirite? My thing happens to be 3 things and they actually DO go together at times. This weekend is a perfect example since I'm on my way to Disneyland for the Super Hero Half Marathon weekend. In honor of that trip, here's my annual gift guide for the geeky travel runner. Affiliate links included.
Gift Guide for the Geeky Travel Runner
Why the Gift Guide for the Geeky Travel Runner?
Welcome to my world right now.
Hi, I'm Shenanigans, and I'm a new fangirl.
(Hi, Shenanigans!)
I'm a bit of a deep-ender when it comes to new endeavors. ?This means my world and focus can change quickly, but when I find something I like, I commit hard to it.
Like the Avengers, Star Wars, and Agents of S.H.I.E.L.D. ?I swoon anytime Coulson or Agent May enters the scene.
And currently, I'm alllll about THOR: RAGNAROK and the awesomeness that is the most recent space action comedy involving a couple of good-looking Gods.
My world right now is a little geeky, a little runner-y and involves a bit of travel.
I'm embracing all three areas for this year's gift guide.
Sure, I could tell you what a runner wants, what they really, really want (sing it like a Spice Girl, please), but I have a feeling we all know what those basic needs are: ?shoes, the new Garmin, and unlimited PTO/air miles for racecations.
Amiright?
I decided to go a little different. ?This guide is for the slightly nerdy travel runner in us all.
Okay, so it's actually my "Dear Santa" list for family and friends. ?But I suspect I'm not alone in my geeky tendencies, and hopefully, you'll find something here you'd love as well.
This list is going to cover some travel, running, and some non-running?suggestions.
Since I do love me some THOR: RAGNAROK, I would be foolish not to include these cute Thor Funko POP options on the list.
And I have a few other THOR: RAGNAROK toys that are perfect for the Marvel lover on your Christmas list!
What gets nerdier than proper grammar? Nothing.
If you have a student or a blogger in your world, consider the gift of Grammarly. If you are looking for a job online, consider this as a gift to yourself.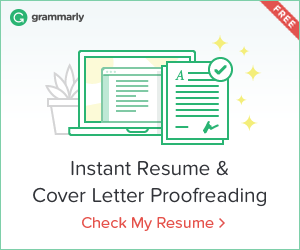 It will help check for spelling, sentence structure, and proper grammar- and will save you the embarrassment of a mistake.
It's so worth the cost!
I die.
Star Wars Porg Dot Mens Tie
– who DOESN'T need one of these?!
It really has nothing to do with traveling or running, but for the Star Wars geeks out there: get you a Porg tie!
I (still) want one. That is all.
For running, for traveling, for geeking out.
I just want one!
Just in time for the next installment of STAR WARS, you can bet your LAST JEDI that I'll be wanting something like this under my tree.
These are noise-canceling headphones, with a mic and a removable cord for storage.
Perfect for long car trips or flights with the family that you love oh so much… but still need to tune out.
Not that I know anything about that.
Ahem.
You can save your money if you were shopping for me: I already bought this one.
In fact, I wore it this past weekend at the Avengers 10K. I've never had so many shouts of "where did you get your shirt?" on a race course as I did wearing this one!
I spied it on the 5K course of the Avengers Half Weekend and knew I *needed* it in my life.
They are on sale at Party City for $10!
I also love this option I found on Amazon.
Might need to update the Ugly Christmas Sweater wardrobe this year!
You need this Captain America Spinner.
And by you, clearly I mean… me. ?I needed this Captain America spinner.
American Tourister nailed it with the Marvel line. Yes, that have that ol' cranky pants Iron Man too.
I've been traveling with Cap for 2 years now and he's keeping up with everything I throw at and in him!
Turn any rental car into a time machine.
Charge your phone or camera on the go; no need to go back in time for this one. It's available now.
For travel. OR school. Or your next costume.
Or ALL THREE.
Mind blown, right? The Captain America Shield is padded and can transport a laptop safely and comfortably.
The Gift of Travel
It's always on my list! It should be on yours, too.
See a new place, experience a new race, and meet new people. This world?can be a little smaller if you go and experience it.
Should your travel wishes include a runDisney event or a Disney trip, I'd love to help.
Let me know what we can do to work together to make some magic happen.
Email me at noguilttravel@gmail.com
What's on your geeky inspired list for the holidays??
Patty Holliday is a Marvel loving, Disney obsessed wife, and mother of four. She's a travel agent specializing in Disney & Universal vacations- and loves a candid confession. Find her in Virginia (or anywhere frequent flyer miles or her trusty minivan takes her.)