This week?s Tuesdays on the Run is jumping into a profound and controversial topic. I hope we can all play nice and respect everyone's opinions on this one.
Deep breath: here we go.
Race shirts: wear TO the race or is this a heeeeelllll no in your book.
We know you have an opinion on the issue. We just want to know how deep your feelings on it run. Are you a "side-eyer" or are you a "whatever man, it looks great on you" or do you fall into the "you're doing it wrong" category when you see this?
Go for it. Can?t wait to hear what you do about this much-discussed topic.
Link up with Erika, Marcia and me for this week?s Tuesdays on the Run!
Wearing the Race Shirt To the Race
I don't do it.
I have done it though because I thought that's what you did!
I think my first big 10K was the Capitol 10K in Austin somewhere around 2002. I wore that long sleeved cotton shirt to the race and walked a lot of hills that day. I have no idea what else I wore, to be honest. I think I carried a Walkman and had headphones, though. I remember being somewhat entertained throughout the course.
It was a total new runner experience, and I did everything wrong.
Evvverryyyttthing, y'all.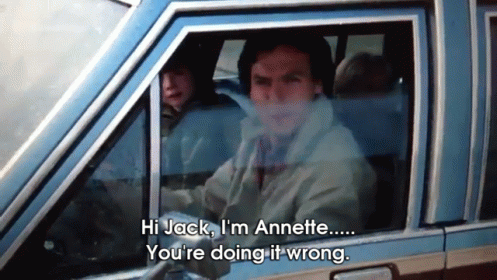 I think I just went out and ran that one- no training, no understanding of what 6 miles even meant.
Ah, the ignorance of youth!
I'm not sure where I picked up that it wasn't the "cool runner" thing to do, but I haven't worn a race shirt to the race I'm running in since.
I've worn the previous year's shirt before, and that somehow gives me literal street cred. Since I had "been there, done that" I had quite a few fellow back of the packers strike up conversations about what to expect of the course or the finish. That was kinda cool, actually.
I wanted to wear the race shirt last month to the Phoenix Half Marathon. I really wanted to. It is a gorgeous royal blue and matched the skirt I picked to wear that day. It was also a flattering fit for a tank which we almost never see in race shirts. I debated for way too long on this matter.
But I just couldn't bring myself to do it.
When I got to the race, I had instant regrets. My pal was wearing hers, and I kept thinking how gorgeous that shirt looked on her. And there I was, wimping out in my simple black tank.
Bah.
Lesson learned. If I want to wear the race shirt, I'm going to wear it.
It won't jinx me; it won't make me look like a newbie. But it just might make my race pics just a little cuter. And really, isn't that what matters?
Do you wear the race shirt or nah?
[inlinkz_linkup id=618283 mode=1]